Ever wondered why your make up looks so weird even when you've done everything perfectly? One reason could be a mismatched foundation, that results in a graying effect of your make up, and may break your overall look. Want to know how to choose the perfect foundation colour? Here are a few, simple and easy steps.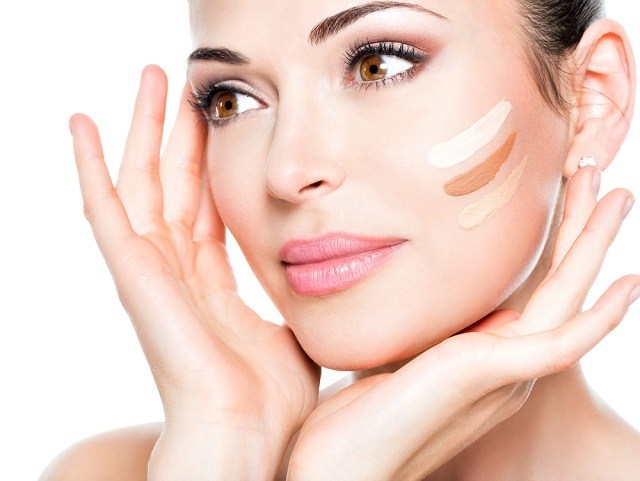 Courtesy-Lipstick Makeup Institute
Knowing your undertone is step one to finding the perfect foundation colour match. You may have a pink undertone, a yellow undertone, or a neutral undertone. This can be check by looking at the colour of the veins on the inside of your wrist. If they show a reddish or purple hue, you have a pink undertone, however, if they seem green, your undertone is yellow. Neutral tones show both shades at once.
Knowing your skin is also very important to finding the perfect match. You may find the perfect shade, but if the foundation is not suited to your skin type, it may not look very odd when applied. Mineral foundation comes in many shades for all skin types; oily, dry and combination. To check the type of skin you have, simply wash your face and wait a while, usually a couple of hours will do. Then check for oiliness with a simple tissue paper.
To find the perfect match, you will have to try some foundation shades. Choose the shade by applying strokes of different shades, preferably from different brands on your jaw and neck, and choosing one that matched perfectly or is a shade lighter.
Make sure get the coverage you need, and look flawless even with a minimal look!